Choosing Contact Lenses to Match Your Lifestyle
Contact lenses aren't just for vision correction. There are many options available today to suit different lifestyles. Here are a few examples for people in different situations.
You spend extensive periods of time at a computer
It has been found that blinking decreases by about 30% when looking at a computer screen. If you spend your workday at the computer, then you might be experiencing dry eyes.
There are contact lenses that are designed to be more comfortable for you to look at the computer for extended periods.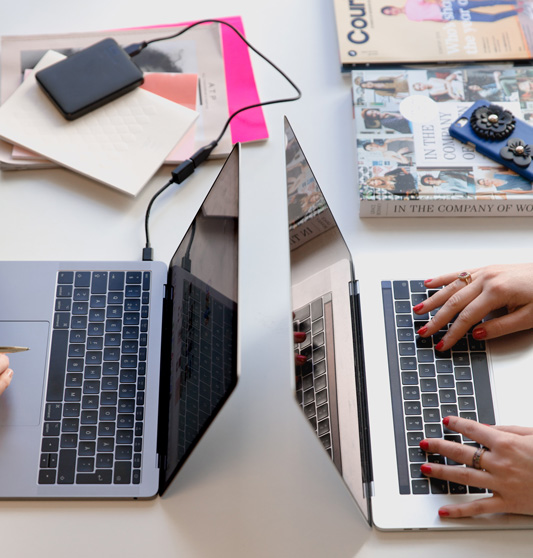 You have a busy lifestyle
Do you have a schedule that is booked from sun-up to sun-down? It could seem like a hassle to clean contact lenses or store them in a case each night.
Consider the benefits of daily replacement lenses that are designed to be worn fresh each day.
At the end of the day, you take the lenses out and throw them in the garbage (or recycle them with us). No more worrying about how long you've used your pair of contacts for.
You love sports and physical activity
If you love spending time on the field, then contacts may be more conducive to your lifestyle. They allow better peripheral vision compared to glasses.
Consider a brand of contact lenses that offer UV protection to keep your eyes shielded in the sunlight.
Breakthroughs in Contact Lens Technology
Developments in contact lenses continue to offer improvements to vision and eye health, as well as providing additional functionality and benefits. Here are some of the latest innovations:
Multifocal contact lenses
Multifocal contact lenses are an effective way to correct eye focusing problems associated with the condition "presbyopia", a symptom of aging eyes. Many people notice the effects of presbyopia in their early to mid-40s and find themselves holding materials at arm's length to read clearly. Multifocal contact lenses are contact lenses with distance and near prescriptions all in one lens. They help correct age-related vision problems so that people can focus on objects up close too.
Materials and surface treatments
For wearers of reusable contact lenses, improvements in lens materials to maintain water content and in surface treatments help lenses stay comfortable for the entire period of usage. Daily disposable wearers enjoy these benefits. Contact lenses can also provide relief for allergy sufferers too (currently not available in NZ but we hope they are coming soon). Newer Daily disposable lenses have built-in lubricants act as a barrier to irritation and reduce symptoms of itching, burning, stinging and redness.
Transitions Technology
Acuvue contact lenses are now available with a photochromic tint that changes in sunlight. The optics and the tint work together to reduce glare.
Talk to Our Optometrists today
Book a consultation with one of our optometrists in Johnsonville or Lower Hutt and find out if contact lenses are right for you. Our team can personally help you navigate the options and choose the contact lenses which will suit your individual needs best. Book your contact lens consultation here.
Please note we are taking a two week break over the holidays to give our team a well-deserved rest. Our last day for 2022 will be Friday, 23 December and we will reopen on Monday, 9 January 2023. During this time our online booking system is available to take bookings. Take a look at what appointments are left before the end of 2022 and book today, or get a head start on 2023 by clicking here.